Little Sister, Big Heart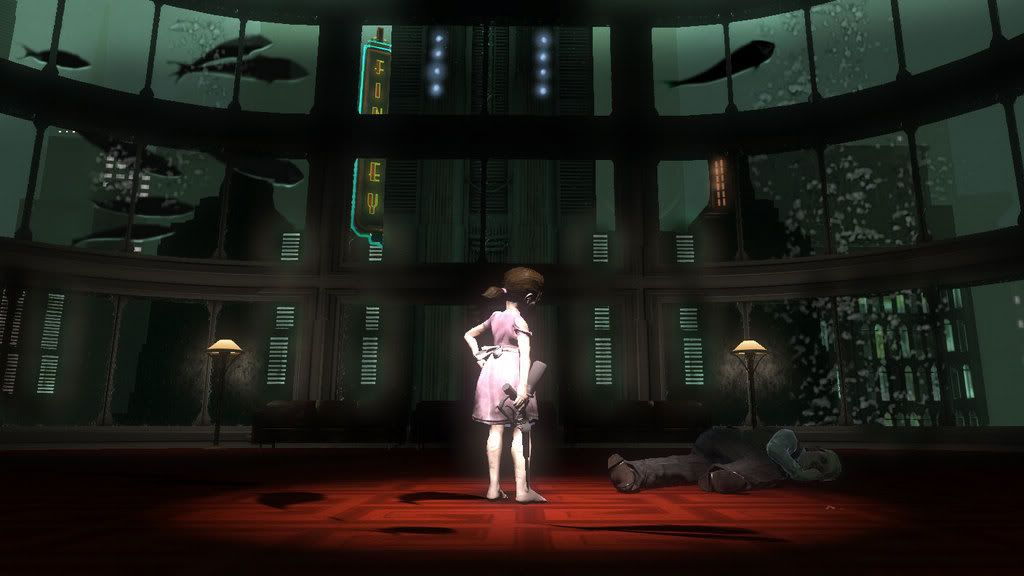 In my anticipation for the game, I had made myself a little plan for Bioshock. I was going to harvest the little buggers the first time around and go buckwild with ADAM. I would then know which plasmids were worth picking up to use the second time around, when I would rescue them all. It was a good idea, in theory...
...but I just couldn't bring myself to do it. Rapture is a city filled with people who have compromised their morality in order to survive. If I did the same, would I be any better than they are? I decided that being kind of guy who clings to his values under pressure better fit the narrative I was building up in my head. I've saved five of them so far, and exploring the alternate reward scheme is turning out to be quite interesting.
Is it silly to personalize a video game in this manner? Yeah, it is. It's also, in my mind, the mark of a great work of fiction.
Labels: Video Games