Final Fantasy Retrospective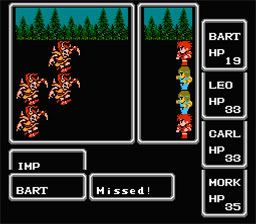 I was recently directed to new video series over at Gametrailers.com, a retrospective of the Final Fantasy series. While I'm all for nostalgia, I'm becoming a little jaded by it. I'm happy to see gamers acknowledge their roots, but frankly I'm tired of game companies looking to cash in by exploiting my childhood memories.
I was, however, pleasantly surprised at the quality of this retrospective. I expected a cheesy montage of gameplay footage, but instead found that the videos explored some interesting questions: How was Final Fantasy radically different to other games at the time? What innovations did it each sequel bring to the RPG genre? How were the early games unbalanced?
I've embedded Part 1 of the series below. They seem to be doing a new video every week, so I'll update my links when new videos come out. You may also want to check out their Metroid and Zelda series retrospectives, which are also good.
Labels: Gaming Industry, Video Games