Grateful for Rock Band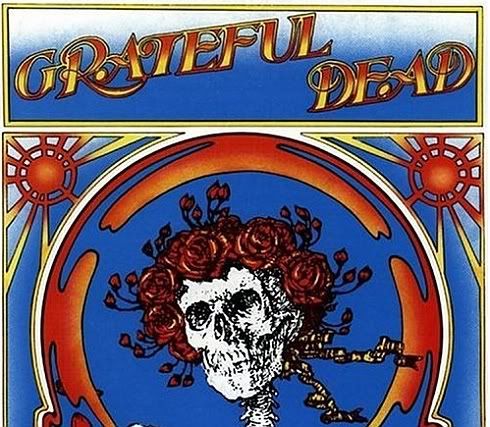 Hot on the heels of last month's full albums goodness, Harmonix has recently announced that they will release a sizable number of downloadable Grateful Dead tracks for their upcoming game Rock Band. Here's the abridged official announcement:
New York, NY - September 5, 2007- Harmonix [...] announced a deal that will bring the legendary band Grateful Dead to the highly anticipated music videogame Rock Band. The iconic group is making 18 master recordings from its diverse catalog available as digitally distributed game levels following Rock Band's release this holiday season. Among the songs available will be the classic Dead tracks "Truckin'," "Uncle John's Band," "Touch of Grey," "Sugar Magnolia," and "Casey Jones."

"Grateful Dead's unique fusion of rock, folk, bluegrass, blues, and jazz challenged traditional musical boundaries and pushed the limits of creativity to produce a signature sound that is undeniably their own," stated Paul DeGooyer, MTV's Senior Vice President of Audio, Home Video and Electronic Games. "With an enormous legion of fans all over the world, Rock Band will give players a chance to interact with the music of these beloved rock pioneers and experience what Grateful Dead did best - jam from the depths of their souls." [...]

Grateful Dead's journey ignited in San Francisco's Haight and Ashbury district during the psychedelic '60s. The band, well known for constantly touring, continued to spread their message of peace and love for another three decades with a devoted community of fans known as Dead Heads, many of whom traveled the country with them. Earlier this year, the Recording Academy awarded Grateful Dead a Grammy Lifetime Achievement Award for its contribution to the evolution of rock music.
You can pretty much guarantee that Friend of the Devil is going to be on there, but I'm hoping for New Speedway Boogie, St. Stephen and New, New Miglewood Blues as well. With any luck Harmonix will catch the bootleggin' spirit and release the tracks for free.
What do you think the next big announcement might be? Clapton? Zeppelin? Queen?
Labels: Music, Video Games